Countering sexism
Introduction to the book and samples to come… stay tuned.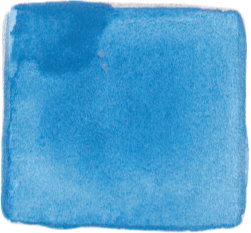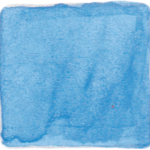 Resources
The following is a collection of relevant resources concerning sexism in Academia – both international and Danish – they are listed here for your convenience and as a place to gather more knowledge and access resources. They are collected in the winter of 2021 and will not be updated. Please note that not all resources are publicly available.
Articles, books and reports
Taylor & Francis Online – Attitudes to Sexism and the #MeToo Movement at a Danish University – July 10, 2020
Karolinska Institutet Samverkan – forskningsstudien om sexuella trakasserier stodstrukturer (in Swedish)
ERAC Standing Working Group on Gender in Research and Innovation: Sexual Harassment in the Research and Higher Education Sector: National Policies and Measures in EU Member States and Associated Countries
Bondestam, F.& Lundquist, M. (2020) 'Sexual harassment in higher education – a systematic review', in European Journal of Higher Education
Copenhagen Business School – Let's talk about sexual harassment January, 2019
KVINFO – Sexchikane og kønskrænkelser plager it faget – March 5. 2020 (in Danish)
Analyse og Tal F.M.B.A – Undersøgelse af uønsket seksuel adfærd rettet mod studerende på de danske universiteter – November, 2018 (in Danish)
Women and Gender research – Making Ripples and Waves through Feminist Knowledge Production and Activism – 2021
Kvinder, Køn og Forskning – Køn og Akademia – July 30, 2019 (in Danish)
Ålborg Universitet – Seksuel chikane på arbejdspladsen – 2017 (in Danish)
Havard Business Review – Why sexual harassment programs backfire, and what to do about it – May, 2020
Policies, conventions and recommendations
Council of Europe – Istanbul convention
Council of Europe – New Council of Europe action against sexism – September 16, 2019
Council of Europe – Gender Equality – Combating and Preventing sexism – March 27, 2019
Council of Europe – OF THE EUROPEAN PARLIAMENT AND OF THE COUNCIL of – On the implementation of the principle of equal opportunities and equal treatment of men and women in matters of employment and occupation – July 5, 2006.
Council of Europe – EIGE – Gender Equality Index – Compare countries – 2019
Council of Europe – European Commission – Gender Equality Strategy 2020-2025 – Achievements and key areas for action – 2020
Council of Europe – Violence and harassment Convention – 2019
Rialtas na hEireann – Higher Education Authority National Policy and framework: Safe, Respectful, Supportive and Positive
Handbooks and other practical resources
EIGE – Sexism at work handbook
EIGE – Sexism at work: How can we stop it? – Handbook for the EU institutions and agencies – November 13, 2020
Copenhagen Business School – A handbook on relationship and emotions in academia – The Beauty and The Abuse – December 5, 2017
KVINFO – Bekæmp sexisme og seksuel chikane på arbejdspladser (in Danish)
Council of Europe – Human Rights Channel – Stop Sexism
University of New Hampshire – Preventionvinnovations research center – Evidence based initiatives – Bringing in the Bystander
Projects on sexism and sexual harassment in Academia
UniSAFE – Making universities and research organisations safe from gender basen violence
ITSTOPSNOW – Ending Sexual Harassment and Violence in Third Level Education (ESHTE)
Det Nationale Forskningscenter for Arbejdsmiljø – Uønsket sensuel opmærksomhed fra ledere og kolleger – September 1, 2018 til August 30, 2021 (in Danish)
SDU – Uønsket seksuel opmærksomhed fra ledere og kollegaer – 2018 til 2021 (in Danish)
University practices and resources
Cambridge University – Policies procedures – Dignity Work Policy
Columbia University – Sexual Respect is a commitment
New Zealand – Restorative Justice following sexual violence
Ombuds Office – The Ombuds Office is scheduling appointments by phone or Zoom
(Other) Resources on gender equality and implicit bias in Academia
Equality Challenge Unit – Unconscious Bias in Higher Education – Unconscious bias and higher education – 2014
LERU – Implicit bias in academia: A challenge to the meritocratic principle and to women's careers – And what to do about it – January, 2018
Copenhagen Business School – GENDER AND ACADEMIC LEADERSHIP PRACTICES AT CBS – September 20, 2016